We monitor everything that moves!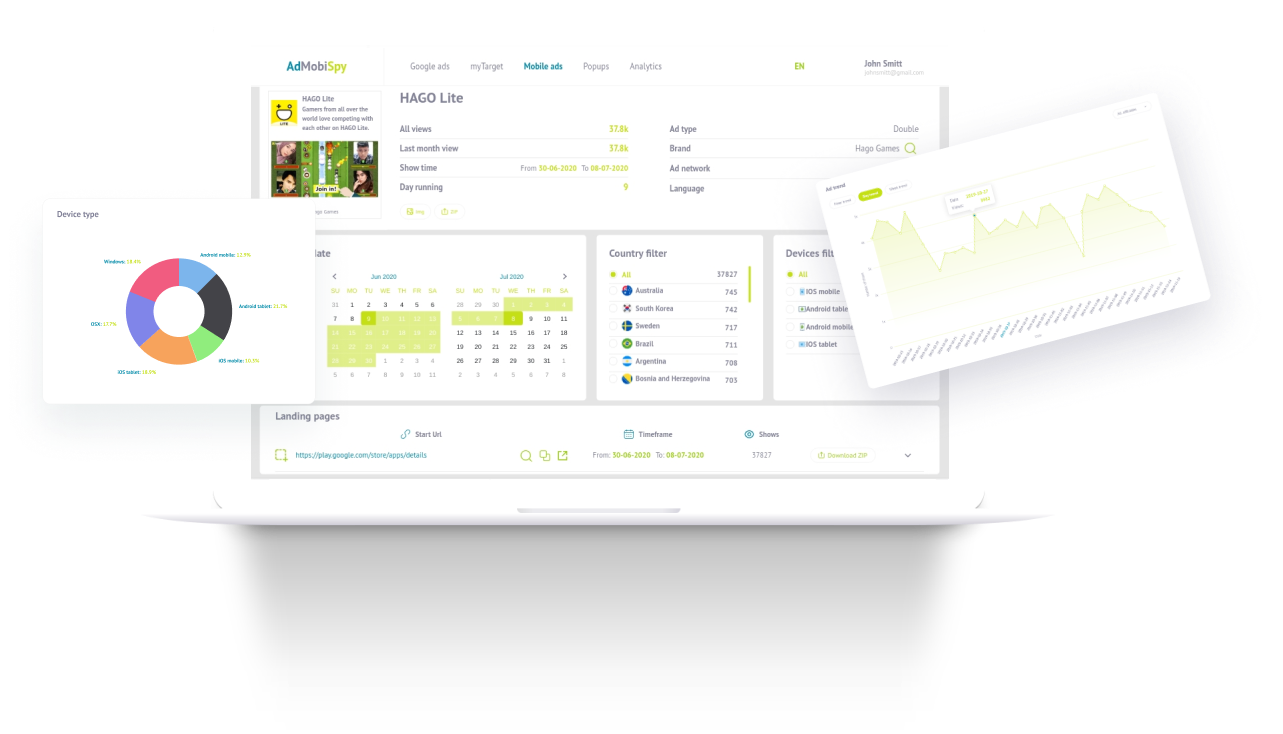 The networks we monitor
Amazing boost for your campaign
Quick and easy search
More than 15 filters & keywords search are available
All around the world
Compare different advertising strategies for different GEO's
Comprehensive statistics
See what competitors are trying to conceal from you!
Effective landing pages
Achieve success by actively applying the successful solutions
One-click downloading
for thousands of different ads and landing pages
Mass download function
fill become your favorite one and will save your time
Extended filters
will help to find the best solutions which suits you
Mapping relations
for ads and websites
With AdMobiSpy
you're sure that spend your traffic dollars more efficiently!
Without AdMobiSpy 70% of the budget can be spent on ineffective CA
Get full access to all features at a bargain price !
You'll get all the information in 4 main areas:
MyTarget, Google Ads, Mobile Networks and Pop-Up.